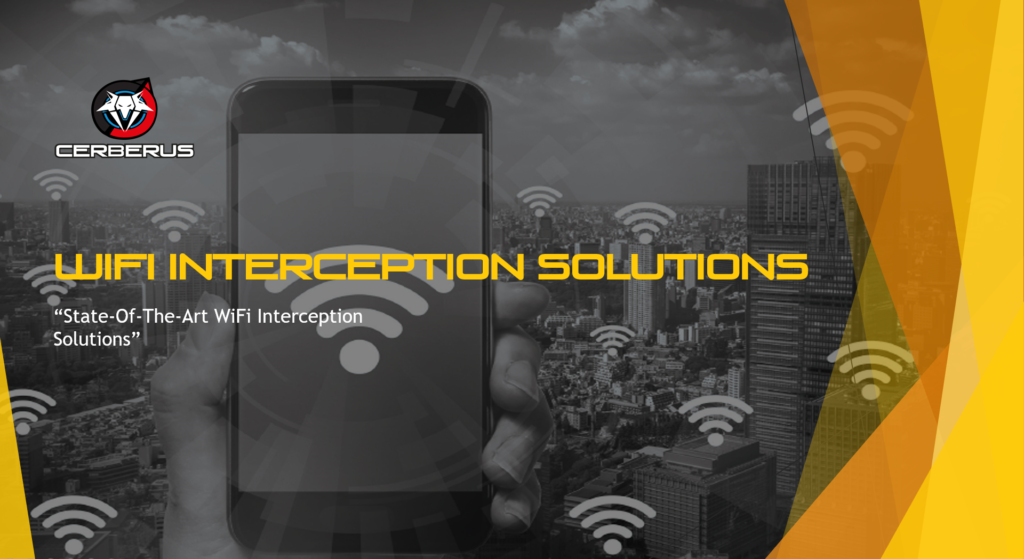 TACTICAL CYBER-INTELLIGENCE PLATFORM FOR MOBILE
DEVICES AND CLOUD SERVICES
The continuous flow of data from mobile devices to the cloud, creates a
rich source of intelligence in cyberspace encompassing multiple cyber entities.
The groundbreaking cyber intelligence ecosystem can target and intercept
these intelligence assets from data generated by any online account and mobile
device.
Multiple deployment configurations to ensure operator safety
INTUITIVE SYSTEM OPERATION
Easy to implement and operate
REDUCED TIME TO TARGET
Groundbreaking target identification, location and acquisition
COUNTER-ENCRYPTION
Extraction of encrypted data and presentation in unencrypted format
ADVANCED ANALYTICAL TOOLS
Timely and informed decision making
EAGLE
On-site, Comprehensive Cyber Wi-Fi Man-in-the-Middle (MITM) Kit. An end-to-end solution that performs active tactical interception of Wi-Fi access points and devices. The highly-portable, lightweight system can be used in multiple situations and is small enough to fit into a backpack.
MARS
Strategic Solution for Remotely Controlled Wi-Fi MITM Attacks. Facilitates remote management of the EAGLE system to enable remote command and control of target devices as well as other operations. MARS incorporates our unique and game-changing "Extender" solution which provides all the capabilities of the EAGLE system in a covert, miniature form.
OSINTComprehensive Target Enrichment. Offers unique, real- time intelligence collection and target enrichment through location, contacts and keywords. Incorporates advanced analytics and profiling capabilities.